About Me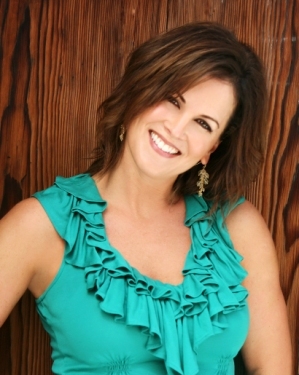 Born and raised in Columbus, Ohio, I began my career in the gift boutique business at the age of 8.
I "started small," working at my parent's gift shoppe on weekends. Over time, I became exposed to all aspects of the gift giving business and began to fine-tune my interests and strengths.
I worked in all areas of the business. I greeted customers and worked the cash register; after college I learned visual design and merchandising and eventually, I became operations manager of a growing store.
What I found I loved most, however, was observing the buying habits of customers and learning to use those insights to anticipate customers' needs in my role as purchaser for the store's vast selection of gifts.
I also attended seminars and classes to learn about trends for the gift industry, what satisfies consumers and what appeals to different generations.
In 2006, I moved to California looking for a new adventure. What I found surprised me: there were very few gift boutiques in Southern California—in other words, I recognized an opportunity to provide the complete experience of warmth and hospitality and service that my parents store offers in Ohio.
That moment of inspiration turned into YourGiftGoddess.com, an online gift boutique that offers fun, unique and charming selection of gifts that promise to delight even those who "have everything."
With more than 10 years in the gift industry, my passion for the industry remains strong! I continue to love the challenge of uncovering great items and using my knowledge of vendors to find the best-quality product at the lowest cost while also selecting vendors who have a good track record for shipping on time.
At YourGiftGoddess.com, my goal is to create a fresh and irresistible selection of gifts that allows the giver to make a heart-felt gesture and be confident that the gift will delight, charm and warm the recipient…….all in one place with the convenience of shopping online!
Welcome to my dream! Enjoy your visit and please share my site with a friend!